Awesome Hand Gaming
Awesome Hand Gaming is a licensed video terminal operator (TO). AHG entered the legalized video slot machine industry in 2009 after the passing of the Illinois Video Gaming Act. Awesome Hand Gaming made the logical jump to video slot machines after 70 years in the food vending and entertainment industries.

Awesome Hand Gaming, part of the A&H Management and A&H Entertainers family of business, enjoyed two generations of success in jukeboxes, video arcade gaming consoles, darts, and billiards. Yet, its challenge was twofold: Helping locations market themselves to gamers, and then, by extension, marketing directly to gamers themselves. In other words, AHG had to somehow crack marketing to both B2B and B2C segments under one roof. On top of that, operators and bar/tavern establishments were having a hard time marketing to the highly-nuanced market of video slots gamers as it was; it would be up to AHG to lead them in a new direction.
Meanwhile, Awesome Hand Gaming had its own obstacles. Awesome Hand Gaming was relatively unknown amongst consumers who hadn't previously interacted with A&H Entertainment's billiard and dart leagues, which meant potential gamers had next to no way of knowing who they were. In addition, the staff was so consumed in new business acquisition that did not have the resources or time to market to these bars and restaurants or to their patrons, which grew the void for client acquisition and retention. Designing and creating their own branding materials, including the company logo, website, social media profiles, print materials, and marketing plans, was put on the backburner to fry the bigger fish.
The Objectives
Awesome Hand Gaming partnered with Youtech to develop an entirely new brand, complete with a fresh tagline, logo, website, social media, print, and digital marketing plans.
Increase brand awareness and brand advocacy among consumers implementing various content marketing tactics.
Increase lead generation
Increase lead generation by creating an establishment locator on web and mobile apps, custom mailings, and location-specific content to help consumers find Awesome Hand Gaming locations closest to them.
Assist in aligning sales and marketing
Assist in aligning sales and marketing team communications and goals to help increase Net Terminal Income (NTI).
The Solution
To achieve these objectives, Youtech was ready to carry out a full-scale digital marketing plan.
Rebrand Awesome Hand Gaming to better convey the fun, Vegas-style slot action available in players' neighborhoods, towns, and counties.
2. Create Content
Create content, including blogs, social media campaigns, professional advice, and recent big winner stories to entertain and educate consumers about AHG.
3. Create Engagement Opportunities
Create engagement opportunities between the company and consumers with email marketing, social media marketing, and event marketing between the company and its establishments. Newsletters and personal marketing reps per location also facilitated better communication between AHG, its locations, and distributors/manufacturers, creating a greater network of opportunity.
Grow social media following to increase engagement with the AHG brand and capture more leads. (Ex: Facebook sweepstakes)
5. Drive lead generation
Drive lead generation by creating a web locator app to more easily find establishments.
This was Youtech's first foyer into full-service marketing, and we were eager to earn our seat at the table. Youtech hit the ground running building a new website, SEO optimizing all content, and creating multiple concepts for different Awesome Hand Gaming products and merchandise to give AHG the infrastructure it needed to support lead generation.
This parlayed into the creation of a custom Awesome Hand Gaming CRM, mobile Platinum Players app, and a project management system with an assigned sales representative for each of AHG's 200+ locations. Youtech equipped Awesome Hand Gaming with the assets it needed to spread its message and the wealth.
The Results
Through our long partnership we have been able to product very good results for all the issues referenced above. We continue our work to this day with the goal of improving even more. Notable results of our work with Awesome Hand Gaming include:
We are all in
Decreased event promotion overhead by 22.37% without any reduction in quality or effectiveness
Doubled email list subscribers through event promotions in one year's time
Increased email list size by 525% over a period of three years

Platinum Players Rewards Program app boasts a monthly active user rate of 72%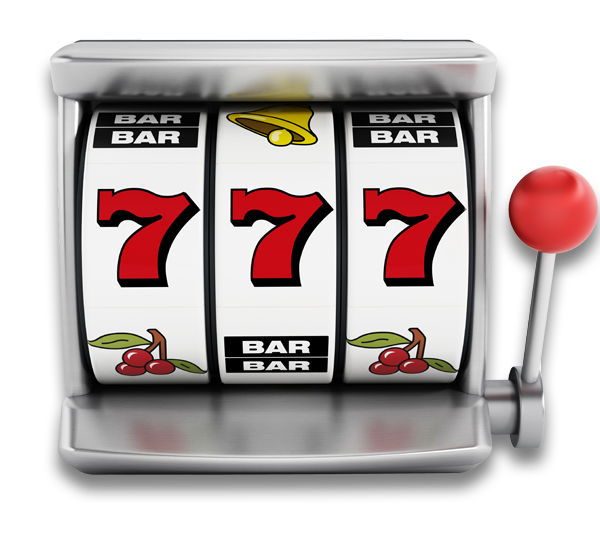 Relationships Matter
Our work with Awesome Hand Gaming is the result that Awesome Hand Gaming remains one of Youtech's largest and longest client relationships. AHG is a part of daily life at Youtech life – there isn't a person here who hasn't interacted with the brand at some point. Awesome Hand Gaming provided a launching pad for many of the development, design, and account management services we offer today.